About Us
In 1978, Steve Demko Sr. established Fashion Graphics in the garage of his residential home in Fountain Valley, Ca. With a single, six screen manual press and a small dryer, Steve was now committed to the garment fashion industry. Through persistance and determination, Steve began to establish clients in the local surrounding areas throughout Orange County.
Within a short period of time, the demand for Fashion Graphics dependable service and quality of work grew along with the need for a larger location to facilitate the ever growing list of clients. Steve then moved Fashion Graphics to a small warehouse in Santa Ana, Ca.
In the early nineties after graduating from High School, Steve Sr. brought his son, Steve Jr. on board to help and learn the trade. Steve Jr. learned every aspect of running the shop and developed the skills to help Fashion Graphics continue to produce a high level of quality work that his father made Fashion Graphics known for. In an industry of ever changing technology, Steve Jr. has always been ahead of the game, staying on top of the latest in innovative equipment and cutting edge printing techniques.
Today with Steve Jr. running the operations, the Demko family have built Fashion Graphics into one of Southern California's leading screen printing company in the Garment industry. Today, Fashion Graphics resides in a 30,000 square foot warehouse in Fountain Valley, Ca. and continues to produce the same high level of quality work and dependable service that they have always been known for throughout the industry.
Fashion Graphics, LLC. uses the Wilflex Epic Series furor phthalate free inks. This ink set is formulated with non-phthalate plasticizers and is compliant with CPSIA 2008.
Fashion Graphics has the all latest software Photoshop, Indesign and Illustrator to accept artwork in any format.
Fashion Graphics has Four - 14 color sampling presses to meet all of your sampling needs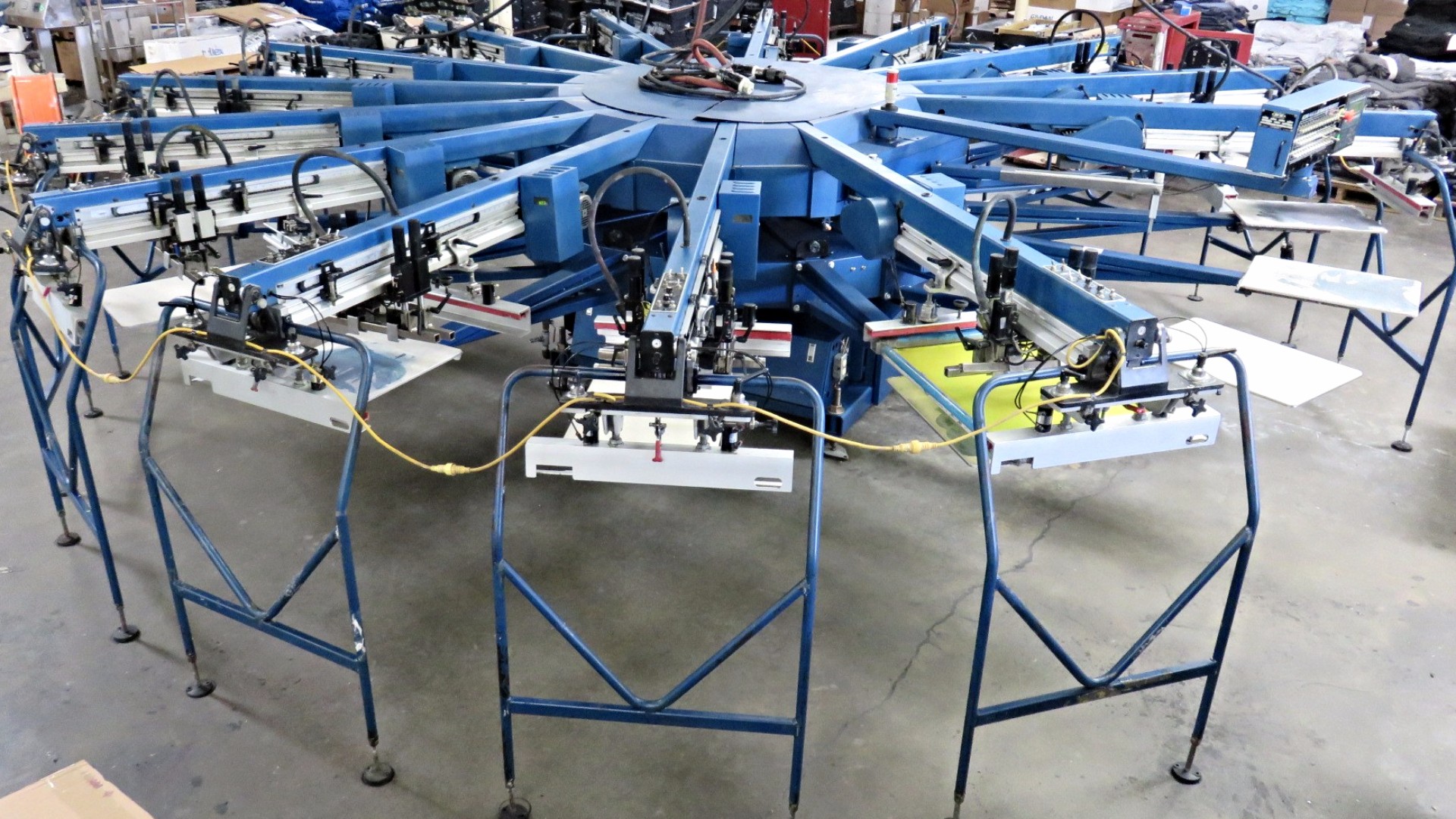 Fashion Graphics has the following
One - 16 Color M&R Challenger II
Five - 14 Color M&R Challenger II
One - 10 Color M&R Challenger II
One - 18 Color M&R Challenger II
One - 8 Color Sportsman
Fashion Graphics also offers tagless screen printed neck labels currently has five Rapid Tag printing presses.
Fashion Graphics currently has 12,000 sq ft. for holding and managing all of your inventory needs.
Fashion Graphics services all major retail stores from Walmart, Target & Hot Topic and ships direct to all major DC's